Satakunta
 University of Applied Sciences
Who are we?

Satakunta University of Applied Sciences, SAMK, is the leading university in the Satakunta region. The Faculty of Health and Welfare offers 14 bachelor's- and master's level programmes. Four programmes are provided in English (Nursing, Physiotherapy, Rehabilitation and Welfare Technology). 
SAMK is an international higher education institution of 6000 students and 400 employees. SAMK has developed HILL, an online lecture system and eLearning environment, together with international partners. With HILL, students are given an opportunity to learn and be guided everywhere regardless of their location. The Web environment is used in our education, communication and administration activities through MOODLE, cloud services and social media. 
The Faculty of Health and Welfare offers bachelor´s and master´s degree level education in Social and Health Services and Fine Arts. The faculty is responsible for developing services for the aging population and it has strong expertise in accessibility and runs the service centre SOTEEKKI, which provides welfare services monitored by professional experts. Together with the municipal health and social services units, SOTEEKKI organises a wide set of services for target groups ranging from children to elderly and including groups with special needs. 
Why we are Participating in the Project
​The nursing programme benefitted from the participation in the previous HEALINT project. It is important for also our physiotherapy programmes to increase the number of placements available for international students as well as improving procedures for organising and managing student placements. We value the national and international work, which will benefit joint development of high-quality placements for our students. The project will produce validation material, which will contribute significantly to knowledge about the field.  
Our Role in the Project
​SAMK physiotherapy programmes participate in the entire project because of our strong international profile. We are committed to both national and international development of physiotherapy education recently manifested by the World Physiotherapy award of full accreditation for our physiotherapy professional entry-level education programmes. We are convinced, that our active involvement in international physiotherapy networks such as ENPHE (European Network of Physiotherapy in Higher Education) and our profound experience of working with international placements both in Finland and internationally are useful in this project.  
Our Team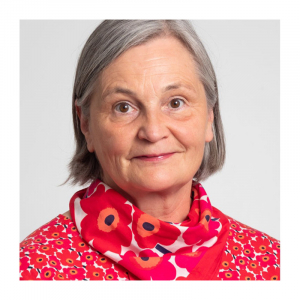 Viveka Höijer-Brear
Senior Lecturer (Physiotherapy), Contact person International Relations
Viveka Höijer-Brear is a Senior Lecturer in Physiotherapy. She is responsible for international partnerships and student exchanges within the Degree programmes of Physiotherapy, Rehabilitation and Social Services.
During her team leadership period she was responsible for taking the degree programmes of physiotherapy through the WCPT accreditation process.
HEALINT4ALL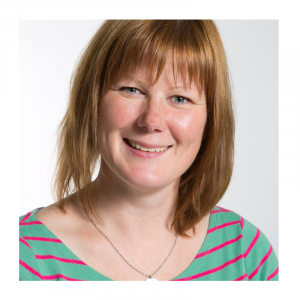 Mari Törne
Senior Lecturer, MSc, Physiotherapist
Mari Törne is a Senior Lecturer in physiotherapy with experience of teaching in international degree programme of physiotherapy. Ms Törne has been a lecturer in Physiotherapy in SAMK since 2007 and has experience of working in the projects. She has been a member of a clinical practice team in Physiotherapy degree programme for several years and was participating in the WCPT accreditation process.
HEALINT4ALL